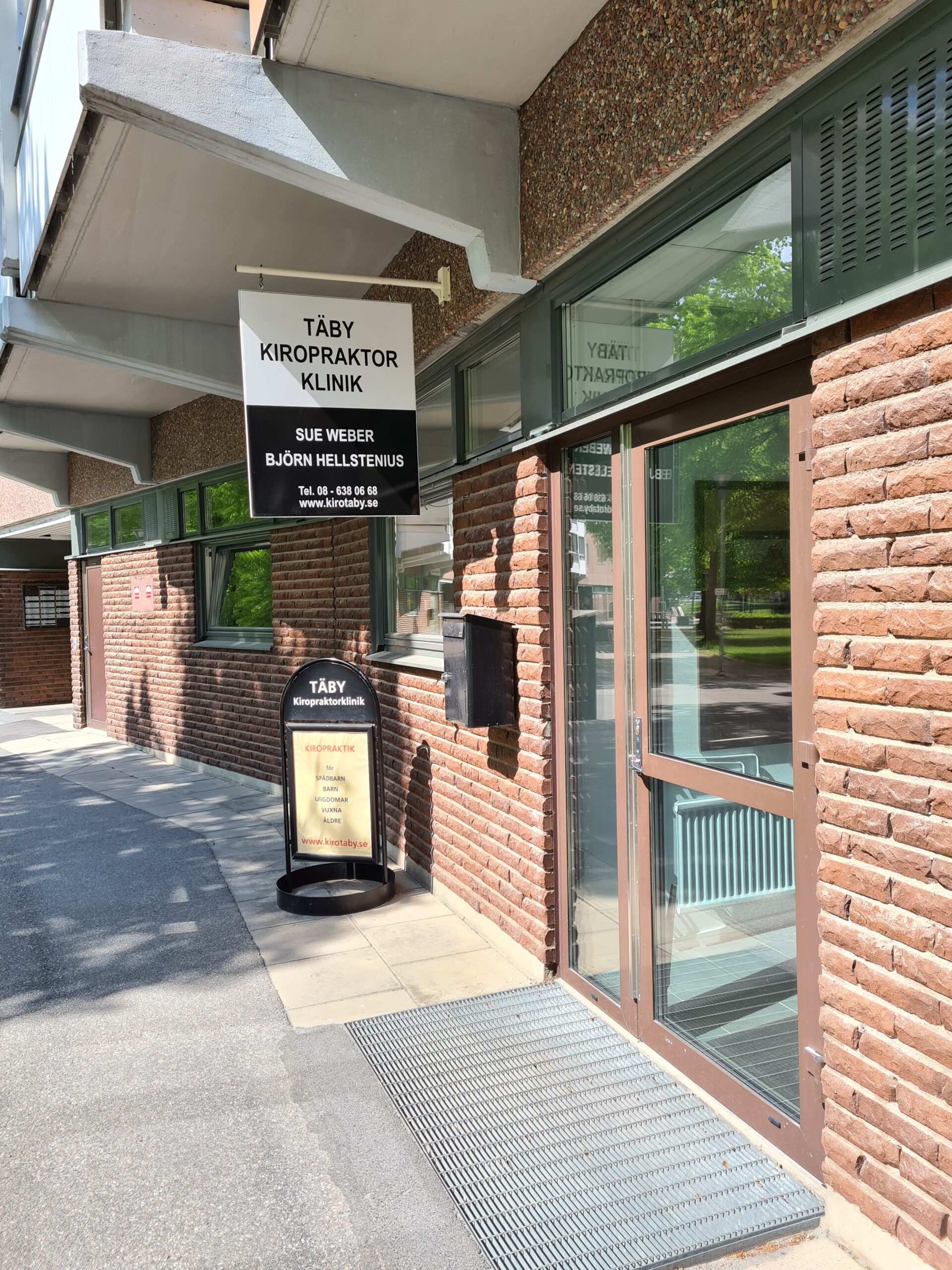 Welcome to Täby Kiropraktor klinik: 08-638-0668
The telephone number brings you to our answering service which is available from 8:00 until 17:00 Monday through Friday. You can book a time or ask a question. You can also book a time on the opening page by clicking on the link "Boka direkt". Directions how to find us are under "hitta hit". You can contact us directly through email at sue@kirotaby.se.
Vad är det som gäller vid ombokning av din tid? Ombokning av din tid
Kiropraktisk behandling minskar huvudvärk hos barn
Recent research into chiropractic treatment of school-age children with recurrent headache shows significantly reduced intensity and frequency of headache episodes. Treatment was found to be safe and cost effective and an important alternative treatment for children. En ny studie visar att barn med återkommande huvudvärk har mindre ofta huvudvärk och mindre besvär med kiropraktisk behandling. Slutsatsen var att behandlingen är ofarlig, kost effektivt och en viktig alternativ för behandling av huvudvärk bland barn. (Lynge et al, 2020. Effectiveness of chiropractic manipulation versus sham manipulation for recurrent headaches in children aged 7–14 years – a randomised clinical trial. Chiropractic & Manual Therapies (2021) 29:1. https://doi.org/10.1186/s12998-020-00360-3).
Differentiating headaches in children part II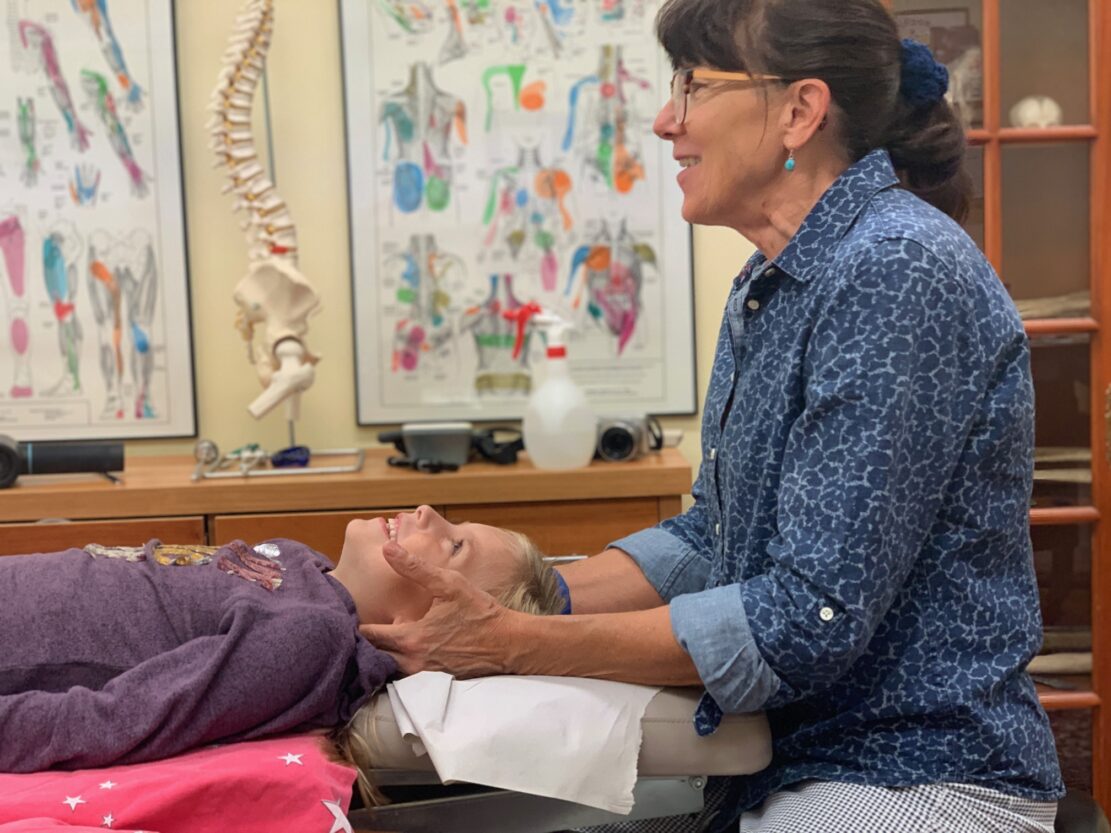 Chiropractic care for infants with difficulty breastfeeding A recent article took up chiropractic care for infants, particularly in regard to tongue tie. As a chiropractor specialized in the care of infants and children, I would like to make some comments. First, the practitioner caring for infants is recommended to have further education in the area of pediatrics to ensure safe care for this population. There are only a few chiropractors in Sweden that have this competency. We assess infants and children for different types of mechanical problems which interfere with normal function. This includes problems with breastfeeding. The infant with a painful condition like torticollis not uncommonly has difficulty breastfeeding as supporting their head may be painful. It is important to examine the infant to better understand the different types interfere with comfortable, efficient breastfeeding among which is tongue tie. Read more about how you as a parent can help your infant or child when they have been diagnosed with tongue tie. The manual techniques we use are modified for age and development. A research project in the UK included over 2000 mothers. Results were published in 2019 in a peer reviewed journal JMPT: "Maternal Report of Outcomes of Chiropractic Care for Infants". Statistically significant improvements were reported across all aspects of infant behavior studied, including feeding problems, sleep issues, excessive crying, problems with supine sleep position, infant pain, restricted cervical range of motion, and time performing prone positioning. Maternal ratings of depression, anxiety, and satisfaction with motherhood also demonstrated statistically significant improvement. The study's findings indicate that the changes observed by mothers were positive and may be clinically relevant." Chiropractors with advanced education in this area offer an alternative care addressing the mechanical functioning, which is safe and parents are very satisfied with.
Miller-Loncar C, Bigsby R, High P, Wallach M, Lester B. 2013. Infant colic and feeding difficulties. Arch Dis Child 2004;89:908–912. doi: 10.1136/adc.2003.033233.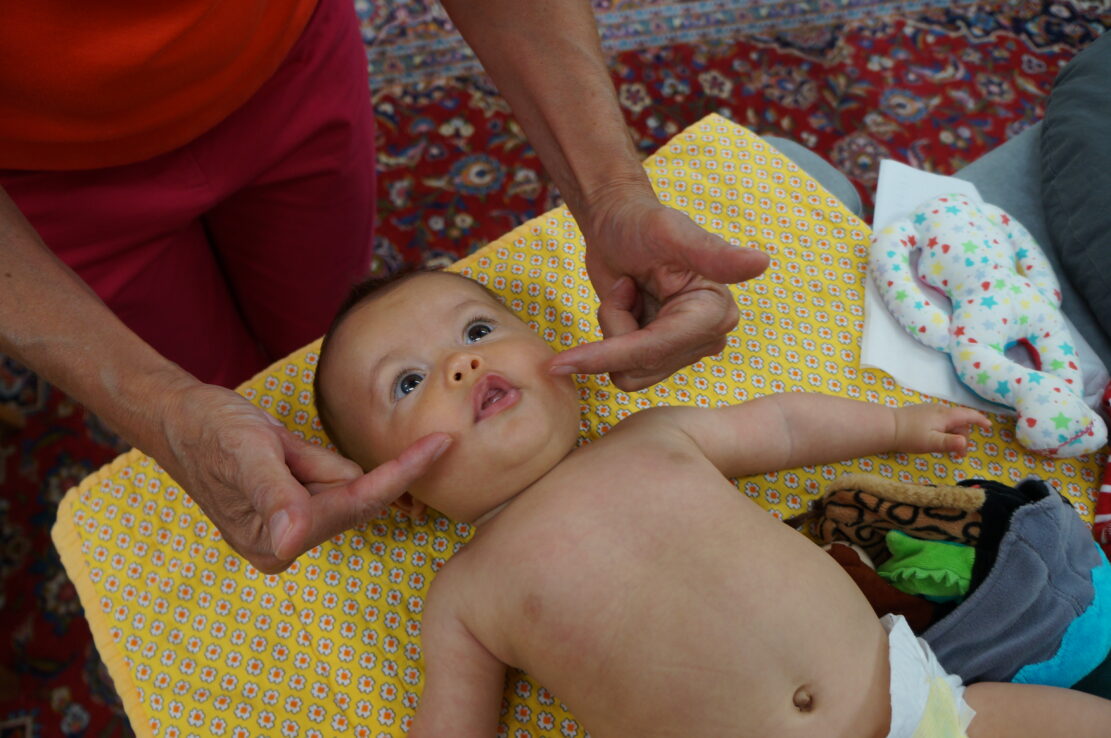 Gravid och Kiropraktisk behandling
Studier i USA har visat att behandling av gravida minskar sjukskrivningar och att dessa kvinnor är mer aktiv och mår bättre under graviditeten. Behandling för den gravida kvinnan är mjuk och är helt ofarlig för fostret. Den kiropraktiska behandlingen är inte bara för lederna, ligamenten och muskler, det ingår även råd om lämpliga övningar för att stabilisera kroppen, ergonomi på jobbet, näring och kost råd för den blivande mamman. Läs mer under Gravida