Hur kommer ni bäst i kontakt med oss?     
Om du vill boka en tid, enklaste är att boka på hemsidan via länken "BOKA TID", alternativt ringa på telefon 08-638 0668.  Vissa dagar kan det vara svårt att komma fram till receptionen.  Du kan också skicka en email om du har frågor eller vill ha hjälp att hitta en tid som passar.
sue@kirotaby.se eller bjorn@kirotaby.se
What is the best way to get in touch with us? To book a time, use the home page. Choose the link "BOKA TID", alternatively  you can call reception at 08-638 0668 for help. Some days it is difficult to reach reception. You can always send us an email, particuarly if you can't find a time that is suitable or you need an acute time. Use the following mail:
sue@kirotaby.se eller bjorn@kirotaby.se
Om ni är någon hemma är sjuk och med kort varsel måste boka av tiden, vad är det som gäller? Ombokning av din tid
Vad är det som gäller för av och ombokningar av min bokade tid? Ombokning av din tid
Vad gör jag om jag får akut ont i ryggen eller nacken? Advice for acute low back or neck pain
Vinter sport tränings tips för er med rygg eller nackbesvär
Promenad:
Man ska ha på sig broddar om det finns is där man hade tänkt sig promenerar.  Sträck på dig och titta gärna framåt.  Spänn magen och tänk på hållning när du går. Om man har haft ont i nacken undvik stavarna inom att de kan belasta nacken.
Längdskidåkning:
Helst ska ni göra några övningar att aktivera Core muskulaturen i nacken och ryggen innan ni kliver i sporen. Om nacken eller ryggen har varit besvärliga, ska ni vara försiktiga med att stacka länge. Tekniken kan belasta båda nacken och ryggen och orsaka mera besvär.  Skating teknik kan vara lämpligt öm ni har haft rygg besvär eller ischias.  Genom att vrida ut fötterna, minskar vridning i ländryggen och ni har användning av störa sätes muskler att ta dig fram.  Klassisk träning kan också gå bra, men det är bäst att åka på golfbanor, sjöar alt fält för att undvika uppförs backa som är tyngre för ryggen.  Sträck på dig, spänn magen så att du undviker att vrider midjan allt för mycket.  Åk kortare turer i början för att undvika överbelastning av ryggen. Använd en hjälm när det går snabbt i spåren!
Slalom:
Resan till fjällen kan vara problematisk när ryggen har varit besvärlig.  Ta pauser, luta sättet bakåt och sitta gärna på en kudde så höfterna är högre än knäna.  Om du har ont i nacken, använd en liten kudde som ger stöd bakom nacken, men den ska inte trycka fram huvudet.  Sträck på dig i bilen så du lyfter överkropps tyngd från underkroppen.  Ta stöd med fötterna.  Vissa är känsliga när de byter säng och kudde. Har med dig kudden och välj boende med bättre sängar. I backen, skidåkning brukar gå bra om man undviker puckelpist och hopp.  Planera åkning så du behöver inte stacka dig fram till lyften. 
Skridskoåkning:
Om man inte ramlar kan skridsko åkning bidrar till att man blir stark i ryggen! Man ska inte luta sig allt för mycket framåt. Axlar ska vara över höfterna och man ska böja knäna. Man pressar benen bakåt, utåt sidan att få fart. Spänn magen hela tiden och sträck på dig. Det kan vara jobbig för nacken att titta neråt hela tiden efter sprickor. Använd hjälm och dobbar runt halsen! 
Vinter cykling
Vinter cykling kräver dubb däck och gärna dubb skor. Det blir tyngre med snö och modd, men kommuner sköter numera cykelbanor så pendling är möjligt. Med is som är tillräcklig tjock och lite snö på ytan, kan ni cykla på sjön, tänk på dobbar runt halsen, hjälm och dubb skor. Sträck på dig spänn core muskler.
Healthy Lifestyles choices recently recommended in som countries to battle COVID
Maintain a healthy, balanced diet to try to be at your ideal weight
Get outside everyday and exercise in the fresh air
Make sure you get adequate D vitamin
Drink 2 liters of water a day 
Work actively to reduce stress in your life (tex yoga, read a book)
Try to sleep at least 6 hours a night
Eat fruits rich in C vitamin (eg. citrus)
Avoid Alcohol, sugars and foods high in saturated fats



Här kan ni läsa de senaste artiklar Sue har publicerat angående huvudvärk hos barn
The changing phenotypes of migraine headache from infancy to adolescence
Differentiating headaches in children part II
Kiropraktisk behandling minskar huvudvärk hos barn
Take a look at the newest research in our field. Chiropractic treatment of school-age children with recurrent headache significantly reduced the intensity and frequency of headache episodes. Treatment was found to be safe and cost effective and an important alternative treatment for children. En ny studie visar att barn med återkommande huvudvärk har mindre ofta huvudvärk och mindre besvär med kiropraktisk behandling. Slutsatsen var att behandlingen är ofarlig, kost effektivt och en viktig alternativ för behandling av huvudvärk bland barn. (Lynge et al, 2020)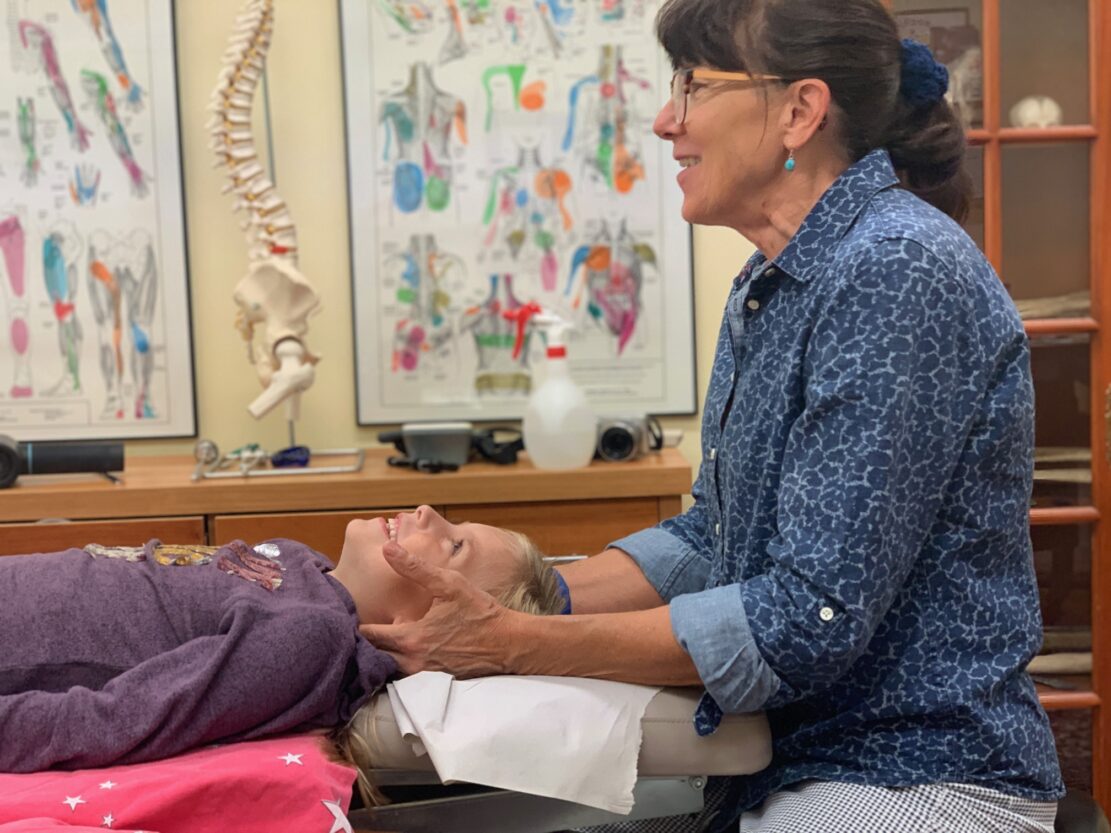 D Vitamin tillskott behövs från september i Scandinavian!
sunshine calendar
In Scandinavia, the body can produce vitamin D only during 2 months of the year. Vitamin D is important for many different functions in the body including bone health, psychological well-being and  immune system functioning to name a few. Magnesium is a co-factor which is needed for proper uptake of vitamin D. It is difficult to get adequate amounts of Vitamin D from food sources. The following link provides information from the Canadian guidelines for appropriate amounts of vitamin D based on age group and health considerations. The importance of adequate D vitamin levels for good health has been demonstrated during the COVID epidemic. Patients dying and receiving intensive care were found to have low levels of vitamin D. 
As you work, consider these  3 concepts.
Our challenge to you is to incorporate these principles into your everyday schedule, practicing from 5 minutes up to 90 minutes.
" stand up" Stå längre perioder under dagen
" find neutral posture, lengthen your spine, engage CORE"  Hitta din neutral hållning, sträck på dig och aktivera rygg korsett
"get moving" Rör på dig dagligen, Tex "walk and talk" meetings
This is an effort to avoid sitting so much during the day, make a station where you can stand and work if you are at home.  Try to work with good posture and engage CORE during the work day. Take short breaks and to do some exercises. Get outside everyday and get you heart pumping! We have spoken about "språng gång" where you push off from the ball of the foot while you walk or ski. This engages the core and works the back of the legs giving you more power. The pandemic has resulted in people sitting inside at home much more than ever before. This is a critical health issue flagged by the WHO. Help your children get outside and move around. Be creative and make it fun!
ROR på ER  BEGRÄNSA SITTANDE!
Tänk på att vara ute och rör på er regelbundet i naturen. Vi behöver 1 timme om dagen att vi rör på oss som minimum, minst av alla barnen. Förutom att vara ute och rör på oss, ska vi också rör på oss så pass att vi flåsar (när man inte har akut on i ryggen!). Stilla sittande är tungt för kroppen så försök att fixa en stående station. Det är lättare att bevara bra hållning och göra små övningar  när vi jobbar. Jag har laddat upp en ny sida om Bindväv stretch under Rehab övningar. 
Rör på er så ni får upp egen värme. WHO rekommenderar att vi rör på oss minst 60 min per dag och gärna så vi får upp pulsen. Nu är det dags att prova "språng gång". Börja med det vanliga "häl, tå" när du går. Utveckla det till att du gör en tå hävning när du rullar på fram foten så det blir " häl, tå hävning (spänn gärna sätes så du aktivera även sätes partiet). Du pressar dig uppåt och använder baksida ben/låren. Det är mindre stötande för ländryggen och mer krävande som ger en bättre resultat.
Promenera gärna på mjukt underlag. Tänk på att ha bra hållning: sträck på dig, se framåt (inte neråt), lyft bröstkorgen, spänn magen och hitta en avslappad neutral position i bäckenet.  Om du har haft besvär i nacken, lämna stavarna hemma. Det kan vara en belastning för nacken att gå med stavar. Om du har haft ont i ryggen eller höfterna när du har promenerat, kan det vara aktuellt att byta till cykel en period. Fortsätt inte med promenader om det har varit besvärligt. Fråga Sue eller Björn om lämplig träning.
Working at Home:
Far from all of us are set up to work at home. Things to think about to avoid neck and back pain are good ergonomics and establishing routines. Starting with routines, find a place to do exercises which activate core stability and plan do do them as a break from work.  There are several basic programs under Rehab Övningar. to choose from. Schedule in regular walks outside, ideally in the forest and activate the core muscles which you have worked with on the floor.  Here are some basic CORE exercises for inspiration when training/walking outside (with proper clothes for the weather!) Exercise in Nature . These exercises are taken from different programs under Rehab exercises. This is a quick list for those of you who have learned similar exercises.
Now lets look at your work station. Ergonomi (Ergonomics in the Workplace) Ideally you sit in a comfortable chair with the knees lower than the hips. The height of the desk is dictated by having a 90 degree angle at the elbow with the lower arm resting and pivoting on the desk (when using the mouse). This releases tension from the shoulder and neck. Ideally the tangent board and screen are separate. This allows you to raise the screen to an appropriate height. The screen height should be at eye height or slightly lower if you use computer glasses. The goal is to avoid creeping into the screen and finding yourself with the head positioned forward to your shoulders. The weight of the head increases the stress on the neck with about 25 kilos. Try to sit up straight and activate the core muscles so you are not hanging on your back. Think of this as a training session. Look at the page with Tech neck exercises. Tech Neck Correction
Chiropractic care for infants with difficulty breastfeeding
A recent article took up chiropractic care for infants, particularly in regard to tongue tie. As a chiropractor specialized in the care of infants and children, I would like to make some comments. First, the practitioner caring for infants is recommended to have further education in the area of pediatrics to ensure safe care for this population. There are only a few in Sweden that have this competency. We assess infants and children for mechanical problems which interfere with normal function.  This includes problems with breastfeeding, which includes tongue tie.  The techniques we use are modified for age and development. A research project in the UK included over 2000 mothers. Results were published in 2019 in a peer reviewed journal JMPT: "Maternal Report of Outcomes of Chiropractic Care for Infants". Statistically significant improvements were reported across all aspects of infant behavior studied, including feeding problems, sleep issues, excessive crying, problems with supine sleep position, infant pain, restricted cervical range of motion, and time performing prone positioning. Maternal ratings of depression, anxiety, and satisfaction with motherhood also demonstrated statistically significant improvement.  The study's findings indicate that the changes observed by mothers were positive and may be clinically relevant." Chiropractors with advanced education in this area offer an alternative care addressing the mechanical functioning, which is safe and parents are very satisfied with.      References listed in section 'spädbarn'.
Hur skyddar vi er från COVID-19 Protecting yourself from COVID-19
Vi har tagit kurser från KI i säker behandling av patienter under COVI-19. Vi har glest emellan sits platser i praktiken samt möjlighet att sitta ute och väntar. Vi ber er att tvätta händerna i praktiken inför behandling. Vi använder munskydd som en mekanisk barriär och skyddar ögonen. Vi är extra noga med vår hygien samt hygienen i praktiken. Vi tar inte emot patienter som är sjuka.
With difficulty breathing, contact vård guiden
Stay home if you are sick, you should be symptom-free 48 hours before booking a time.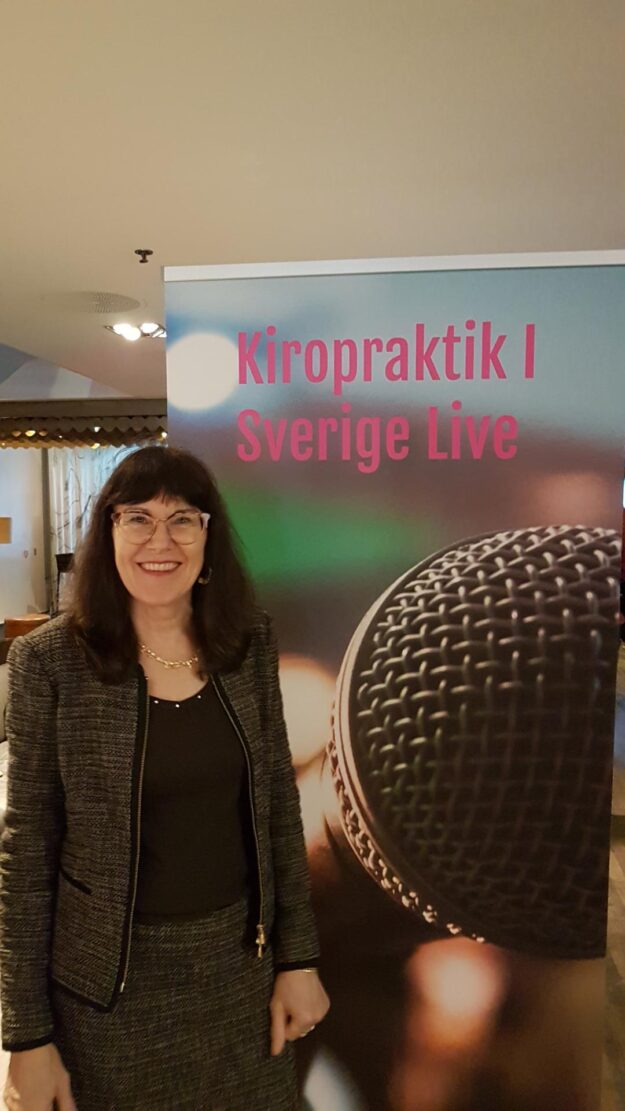 Välkomna!
Kiro Live 2020
Lecture topic: Sports injuries in the growing and developing child. Neck pain and concussion in children.
Message at the end of the day:
Sports injuries in children are significantly different than in the adult due to the growing and developing musculoskeletal system. During the growth spurt the risk for injury increases dramatically, why harder, physically demanding and longer, high impact training can cause injury. The increase in sport specialization and competition starting at earlier ages have directly contributed to injury rates and early cessation of sport training. The climate of sports in Sweden is being challenged by a new law passed Jan 1, 2020. Sweden is the first country to pass as law the United Nations Convention on the Rights of the Child. This brings to the table the fact that organized sports for children have become a source of injury and burnout. Competitive training starts at much earlier ages, training does not take in to consideration the anatomy, physiology or psychology of the developing athlete. The intensiveness is resulting injury which athletes take with them into adulthood and burnout which is associated iwth dropping out of sports before full maturity. In the long run, children develop most well rounded physically and neurologically by training different types of sports rather than focusing early on one sport. This allows more children to participate, children would suffer less injuries, play longer and the sports climate would be healthier and more fun.
We now know that concussions and repeated subconcussive blows are common in childhood and result in neurocognitive deficit effecting processing speed, reaction time, and memory. These types of injuries are observed in youth soccer players who head the ball repeatedly. We now know that long term consequences can be devastating for some. A simple way to address this would be to propose that heading off a kick is only allowed after the ball has bounced. Heading practices are starting long before the child has developed a mature spine or strength in the neck and shoulders to adequately protect it from a forceful hit. It is not until puberty that the spinal structures in the neck are stabil and muscles have developed to give adequate stabilization. By minimizing the exposure to head and neck trauma before musculoskeletal maturity, we can significantly reduce the morbidity associated with it.
Vi är experter i ryggrads relaterade problem
Välj en kiropraktor med utländsk utbildning. Rektorn av den Svenska Kiropraktor skolan avslöjar att kiropraktorer som studera i Sverige får ingen utbildning alls när de gäller barn, därför avråder hon starkt från att de ska ta emot barn under 12 år. Det kan vara farligt att ta emot barn när man saknar kompetens. Vår viktigaste uppgift när vi träffar en patient är att förstå om dem lider av en allvarligare åkomma, så den rätta behandlingen inte fördröjas. Behandlings metoder för att behandla barn är mycket annorlunda än de vi använder för vuxna. De som ta emot barn måste ha kompetens både att undersöka och behandla dem. Sue har specialiserat sig i pediatrik och har fortsätt sin högskola utbildning i området. Förutom behandling, undervisar hon internationellt i undersökning och behandling av barn (pediatrik). Hon leder en expert grupp i Europa som nu jobbar med att standardisera utbildning på högskola nivå i de skolar som har internationellt godkänd utbildning samt med kvalitet av vidare utbildning i pediatrik. Curriculum Vitae Sue A.Weber
Sue's senaste forskning har publicerats nyligen. Det handlar om hur barn och föräldrar rapportera smärta och skador. Det kan ni läsa här. Parent proxy and preadolescent report of pain and trauma
Nya forsknings resultat från Karolinska Universitet
FÖREBYGGANDE BEHANDLING MINSKAR LÄNDRYGGSBESVÄR
Patienter som kom regelbundet till Kiropraktorn i förebyggande syftet under 12 månader hade mindre dagar med rygg besvär än patienter som kom när de hade besvär.
Eklund, A. https://journals.plos.org/plosone/article/metrics?id=10.1371%2Fjournal.pone.0203029
Hur ska vi bäst undviker akuta besvär i ryggen och nacken?
Välj skor eller kängor med bra grepp så en vurpa kan undvikas. Det finns många olika varianter med dubbar att välja emellan. När temperaturen ligger kring noll och det är blot ute blir det farligt. Om ryggen är känslig, det räcker med att halka, så kan det sätta igång en akut episod. En del får akuta besvär när det känner sig frusen, då spänner man sig omedveten och detta kan utlösa en akut episod. Om du känner stelhet i ryggen, tar det lugnt med träning, fokus ska vara på teknik och kontrollerade rörelser. Undvik konditions träning när du känner dig krasslig, däremot aktivering av core muskulaturen kan vara ett bra val. I Sverige behöver man ta tillskott av D vitamin redan i september, vi är så långt borta från solen nu att vi inte kan producera D vitamin själva. Sunshine Kalendarn visar när vi behöver tillskott av D vitamin beroende på var vi bor i världen. sunshine calendar. Vitamin D är viktig för bland annat immun försvaret. Det är inte konstigt att maginfluensa, förkylningar och influensa florerar nu. Under fliken näring och hälsa finns information från de Kanadensiska riktlinjerna för D vitamin intag.
När det är lämplig:
Promenad:
Promenera gärna på mjukt underlag. Tänk på att ha bra hållning: sträck på dig, se framåt (inte neråt), lyft bröstkorgen, spänn magen och hitta en avslappad neutral positionen i bäckenet. Om du har haft besvär i nacken, lämna stavarna hemma. Det kan vara en belastning för nacken att gå med stavar. Om du har haft ont i ryggen eller höfterna när du har promenerat, kan det vara aktuellt att byta till cykel en period. Fortsätt inte med promenader om det har varit besvärligt. Fråga Sue eller Björn om lämplig träning.
Stav gång:
Det kräver en viss teknik med att gå med stavar och använder man dem fel kan det innebära en belastning för nacken. Fråga gärna Sue eller Björn om råd.
Om du har haft besvär, kan det vara lämplig att få behandling och personliga råd innan du sätter igång arbetet. Det kan vara övningar, kylbehandling eller arbetspositioner som passar just dig.
Hur gör vi barnens aktiviteter mindre farliga?
Barn och Idrott
Tänk på att när barn växer är skelettet känsligt för skador. Risken för skada är högre i början av säsongen i samband med en kraftig ökning av träning.
I augusti börjar en del tränings läger med en intensiv ökning i tränings mängd. Barn som är i en växtspurt är mer känsliga för överbelastning. För mycket träning kan skada skelettet som är under utveckling.
Smärta under eller efter träning ska tas på allvar och kan vara tecken på en överbelastningsskada som kan behöva behandling samt ändring av träningsform.
Barn som redan har en skada när säsongen börjar ska få råd hos oss hur man ska lägga upp träning så skadan inte belastas och blir stabil. Man ska söka hjälp hos en kiropraktor som är utbildad i undersökning och behandling av barn.
Studsmatta:
Felaktig användning av studsmattor är ett växande bekymmer för akutmottagningar. Det är viktigt att man tar tid att sätta upp mattan på rätt sätt. Den ska stå på platt mark med gott utrymme. Man ska ha nät runt om studsmattan. Den ska absolut inte stå i närheten av träd, sten eller liknande som man kan ramla på. Helst ska man studsa ensam och fler än 2 åt gången avråds starkt. Olyckor kan vara allvarliga med livslånga konsekvenser. Om barnet landar fel och får ont i ryggen eller nacken, använd kyla i första hand som behandling. Klicka här att hitta råd för behandling med kyla. Många gör sig illa när de kliver av mattan, ta det sakta och hoppa inte ner. Skador som inte är allvarliga, bör behandlas hos oss så fort som möjligt.
Cykling:
Nu när barnet har cyklat ett tag kan det vara lämplig att ge cykeln en genomgång. Kolla bromsarna, luft trycket i däcken och olja kedjan. Om barnen har cyklat mycket, lämna in cyklarna på service. Använd hjälm så klart! Allvarliga skall skador går att undvika.
Hur vet ni att cykeln passar barnen när de har en växt spurt? När barnet sitter på cykeln och har foten längst ner på pedalen, ska barnets knä vara något böjt. Vanligaste är att man måste man höja sadeln för att cykeln ska passa. Man kan även höja styret så att cykeln passar bättre. Välj helst cykelvägar för att undvika trafiken.
Skateboard och Rollerblades:
Tänk på att barnen ska använda en hjälm när de åker. Knä och armbågsskydd kan vara lämpliga också, särskilt om de är nybörjare. Se till att de åker i ett område fritt från trafik och grus. Med mer komplicerad åkning (ramp och rails) är hjälmen extra viktig för att undvika skallskador. Med mindre skadar är kyla lämplig för behandling.
Fotboll:
Tänk på att när barnet växer är skelettet känslig för skador. Risken för skada ökar i början av säsongen med en kraftig ökning av träning. Barn med återkommande skador ska undersökas och behandlas. Stretching innan träning är viktig för barn som har haft en skada.
The lecture Sue presented in the spring for the WFC i Berlin, the World Federation of Chiropractic has been selected to be made into a video education module for internationally for chiropractors. The WFC has a biannual conference held to support the different initiatives of the WHO, the World Health Organization. This year as the Chairperson of the special interest group of pediatrics within the European Academy of Chiropractic Sue presented "The biomechanical effects of obesity on the developing child". The special interest group is working to standarize both undergraduate and post-graduate education within pediatrics to ensure good quality care for this group of patients. This was initiated at the world conference where leaders from all over the world were present.
Sue has also started the process of educating leaders here in Sweden who are working with children in sports about the unique properties of the musculoskeletal system during growth and development. The goal is to reduce injury during sensitive periods of development by modifying training and enhancing neuromotor coordination.
World Spine Day 16/10 stresses the importance of self-help for back pain
World Spine Day is organised by the World Federation of Chiropractic on behalf of the Global Alliance for Musculoskeletal Health and this year highlights the global burden of spinal pain and disability. This year's theme, Love Your Spine, emphasises the importance of self-help in the management of back pain.
Low back pain is the biggest single global cause of years lived with disability. At any time, it is estimated that over 1 billion people around the world are suffering with low back pain, with 4 out of 5 adults experiencing at least one disabling episode during their lives. It can profoundly affect work life, home life and social life, and low back pain can lead to other health issues. People suffering with persistent back pain are three times as likely to suffer mental health issues such as depression.
This year's World Spine Day focuses on how people can look after their spine and help prevent episodes of back pain. Under 1% of all back pain is caused by serious underlying problems, such as cancer and infection, yet people are often fearful of exercise and daily activities because they think it will make their condition worse. This is a myth, says World Spine Day Global Coordinator, Dr Robyn Brown.
"The old-fashioned advice to rest or lie on a board has never been supported by evidence. To the contrary, prolonged rest can often lead to muscle wasting and stiffness and make the problem worse. People with back pain need to know that in the vast majority of cases, getting out, moving and continuing to live a normal life is the best treatment."
Evidence has shown that low back pain can affect people across the life course, from schoolchildren to the elderly. A long term study in Denmark involving 1400 schoolchildren showed that over a 3 year period 55% of schoolchildren aged 5-15 suffered at least one episode of spinal pain. Although this was usually short-lived and trivial, one in five children was found to be suffering with three or more episodes per year. Seventeen (17%) percent of episodes lasted more than 4 weeks. Worryingly, child back pain sufferers are more likely to become adult back pain sufferers.
World Spine Day reaches around the globe and has attracted over 500 partner organizations globally, from hospitals and clinics to schools to government agencies, all committed to raising awareness and educating the public. On World Spine Day, activities will take place around the globe to engage people around the #LoveYourSpine theme.
Earlier this year, The Lancet published a series of papers on low back pain. The papers were picked up by media around the world, and resulted in an explosion of social media attention, with over 15 million tweets alone. The findings of the authors were stark – disability due to low back pain has increased by over 50% since 1990, especially in low and middle-income countries – yet access to effective services remains poor and many myths and misconceptions remain.
Dr Brown adds: "We know that back pain is complex and that it's not just made worse by physical factors. Attitudes and anxiety around back pain as well as social factors also play a part. We call this the biopsychosocial model of back pain. One of the biggest challenges we face is that other than in a small proportion of cases it's not possible to identify exactly what's causing the pain."
"We do know that certain groups are more likely to report low back pain than others," continues Dr Brown. "People with physically demanding jobs, people who have other physical and mental health issues, smokers and obese people are at the greatest risk of reporting low back pain."
How do we prevent back pain and best advise people how to #LoveYourSpine?
The latest and best evidence does not support the use of drugs and surgery. The Lancet papers recommend education and self management strategies. Advice to get back to normal activities as quickly as possible and to exercise was seen to be most effective with psychological programs added to those with persistent symptoms.
The guidelines recommend limited use of medication, surgery and imaging, such as x-ray and MRI. In particular, inappropriate use of opioids and spinal injections for back pain came in for strong criticism. Chiropractic care has been shown to be effective in treating acute and chronic back pain with maintenance care reducing recurrent episodes of low back pain.
Dr Brown says: "The most effective strategies are those that get people back to work early and educate them about the reality of back pain, that movement is medicine and that effective collaborations between patients and their health care teams of spine care professionals work best. See someone who will help you to help yourself "
Vitamin D deficiency and Scoliosis
A recent study published by the journal, Spinal Deformities, discovered a high prevalence of vitamin D deficiency in adolescents with scoliosis who are meant to undergo spinal surgery.
A total of 217 adolescents with either neuromuscular or idiopathic scoliosis were included in this study. All patients were scheduled to undergo either spinal fusion or initial growing rod placement surgery. Prior to the operation, the researchers recorded data regarding gender, age, body mass index, race, scoliosis type, spine surgery procedure and season of the year. Additionally, all individuals had serum blood draws in order to determine vitamin D status.
This is what the researchers found:
Approximately 75% of the participants were considered vitamin D deficient (<20 ng/ml; <50 nmol/l).
African Americans were more likely to be vitamin D deficient than Caucasians (p < 0.0002).
Those who were preparing for spinal fusion also experienced a greater risk of deficiency compared to those undergoing an initial growing rod placement (p < 0.03).
Low vitamin D status was most common during winter compared to any other season (p < 0.005).
Those with neuromuscular scoliosis had significantly higher vitamin D levels compared to those with idiopathic scoliosis (p < 0.0002).
The researchers concluded,"Low [25(OH)D] levels are reported in pediatric patients with scoliosis preparing for corrective spinal surgery. Population subsets most at risk for deficiency in this limited study include African American children, those presenting for spinal fusion surgery, and patients admitted in winter season."
Reference:
Mayes, T. et al. Prevalence of Vitamin D Deficiency in Pediatric Patients With Scoliosis Preparing for Spinal Surgery. Spinal Deformities, 2017.
Läs mer om Tongue tie och vad jag gör som kiropraktor för att hjälpa till under fliken spädbarn. Även vuxna kan ha besvär från ett kort tungband. Ett kort tung band påverkar huvudposition och käken. Huvudvärk, käk besvär och näck besvär är inte ovanligt som följd. Det finns situationer där man klipper tungbandet, men även om man inte gör det, behandlar man tungan, käken och nacken. Här har vi kunskap att bedöma om tungband eller läppband behöver behandling eller klippning.
Scoliosis (Skolios)
Scoliosis is defined by having abnormal curves in the spine. It can be a curve side to side forming an "S" when both the mid back and low back are involved, or a "C" curve when just the upper or lower spine is involved. Scoliosis is also used when there are excessive curves front to back. A kyphosis describes a strong curve in the mid back while excessive lordosis describes a strong sway back curve in the lower back.
Scoliosis can be functional or structural. A functional curve is a curve that is due to a condition and can be corrected. An example of this is a short leg which causes a tipping of the pelvis and a resultant scoliosis of the spine. A scoliosis from the bottom up.
A structural curve is one due to the way the spine and skeleton develops. There can develop during different time frames
Some curves start inutero when the developing fetus is positioned in a way that allows for uneven development of the cranium and face (plagiocephaly and unilateral microcephaly), and eventually a torticollis. This is called infantile scoliosis and there is an increased risk for hip dysplasia in these infants. This left untreated can result in a scoliosis. Some infants, those in a breech position or facial or brow presentation at birth can have asymmetry between the front and the back of the body. They usually have the head in a strong position of extension (looking at the ceiling), arms back, difficulty lying on the stomach. Besides physical treatment of the joints, ligaments and muscles, it is critical for the parents to learn how to train with the infant. Babies that are asymmetric already inutero will usually develop a favorite side, often disregarding one side. In the breech baby this may present as not having contact with the front of the body, or with the top and bottom half of the body.
Being asymmetric in infancy affects the integration of sight and balance with movement interfering with normal development of the core musculature.
The condition left untreated results in asymmetry in the developing child.
When we discuss scoliosis, there are two aspects to consider. One is that scoliosis develops and the other is the scoliosis that progresses. There are different theories as to why some children develop scoliosis; there is not a single cause. There are different theories why a scoliosis becomes aggressive and progresses into a more deforming condition. More to come on this.
What is important in the treatment of scoliosis is evaluation of the curves, optimizing function of the spine and working with exercises to reduce the curves and gain core strength and stability. Each child gets an individual program which is based on how their curve has or is developing. Another important aspect of managing scoliosis is nutritional supplements. Certain nutrients, D vitamin in particular, are critical for the developing spine. There is a higher risk for scoliosis in Scandinavia due to the northerly latitude. Under the section "näring och hälsa" are recommendations for supplementing D vitamin, both how much to take and during which months of the year.
New Guidelines for the Treatment of Low Back Pain
The American College of Physicians (ACP) has presented guidelines for the treatment of lowback pain based on the scientific evidence and provides clinical recommendations on noninvasive treatment of low back pain. The study has evaluated outcomes such as reduction or elimination of low back pain, improvement in back-specific and overall function, improvement in health-related quality of life, reduction in work disability and return to work, global improvement, number of back pain episodes or time between episodes, patient satisfaction, and adverse effects. The recommendations for all physicians treating patients with lowback pain, whether acute or chronic conditions, was to avoid prescription of pharmacological agents and instead recommend spinal manipulation. For patients with chronic lowback pain, besides spinal manipulation, other nonpharmalocgial recommendations are appropriate exercise training to activate the core muscles, acupuncture, mindfulness, relaxation techniques among others. As a chiropractic physician, treatment of lowback pain varies depending on the diagnosis. Critical to all patients is learning what is neutral posture, how to activate the core to support it and then appropriate exercises to slowly strengthen the core with out straining it. Techniques vary for treatment from deep soft tissue, gentle mobilising, activator technique (an instrument used apply a graded force to a joint, particularly when low force techniques are indicated) and manipulative joint techniques appropriate to the patients size and condition. Choose a Chiropractor whose education provides skills in diagnosis so the cause of the problem is treated and not a symptom.
Consultation with the World Health Organization recommending non-pharmacological alternatives for infants and children
As an expert in paediatrics and a faculty member for the European Academy of Chiropractic (EAC) within the European Chiropractic Union (ECU), I have worked to formulate a contribution to the EU consultation on paediatric regulation for the World Health Organization (WHO). The goal is to promote specific research and trials for drugs prescribed for children, rather than, as were the practice, extrapolating data from experiments on adults. Children and particularly infants are not miniature adults; most of the medications prescribed are not adequately researched for them. They differ in anatomy and physiology, so the response to medication depends on the maturity of their developing systems. This is why medication doses cannot just be downsized.
Our contributions have focused on alternative non-pharmacological interventions to be tried before medication is prescribed. We have seen examples of this with exercise being prescribed as medication. Last week the guidelines for physicians were published for treatment of low back pain and the headlines are: non-pharmacological, alternative treatment is recommended for back pain, among which is spinal manipulative therapy or chiropractic care. Chiropractic care is not just a quick maneuver, it is a package of care first assessing the problem as the spinal care specialist; treating biomechanical dysfunctions with any of a variety of techniques; instructing the patient in self-care, proper posture and ergonomics; and instructing in appropriate exercise to stabilize the injury.
This type of approach to a patients' biomechanical health is appropriate at all ages and is part of the solution to avoiding chronic pain. The infant with a biomechanical problem due to in-utero constraint or a difficult delivery needs this type of early intervention to avoid permanent changes in how the brain interprets pain. For the geriatric patient's quality of life, they need a biomechanical assessment and treatment to optimize functioning and learn exercises to keep them functional and prevent falling. Optimal biomechanical functioning is important for good health in all age groups.
Some of the suggestions recommended for addressing the cause of the problem and reducing unnecessary medication and the risks for adverse effects for the infant and child are as follows:
• Before pain medication is prescribed for otherwise healthy neonates, infants and children, an assessment by a spinal care expert should be performed to rule out the possibility of pain due to a biomechanical dysfunction that would be amenable to treatment. A short trial of care is appropriate with positive findings.
• For the otherwise healthy neonate, infant or child with persistent crying and/or any of the following symptoms: recurrent vomiting, stomach pain, eczema, audible mucous or coughing during expiration or constipation: a 3 week trial of milk protein free and soy protein free diet (for the breastfeeding mother and/or child).
• These milk, soy and gluten free formulas should be made available for families over the counter and at a comparable price to regular formulas.
For the following conditions:
• Treatment of GORD or reflux in the infant: before a trial of medication with proton pump inhibitor, the infant should have a 2 week trial of milk protein and so protein free diet to see if symptoms resolve.
• For children not meeting their growth curves: A 4 week trial of milk protein and soy protein free diet. For Scandinavian children and children testing positive for HLA-DQ8(2) positive, a 3 month trial of a gluten free diet should be tested.
• Constipation in the infant or child: a 3 week trial of milk protein and soy protein free diet be assessed before prescribing medication.
• In otherwise healthy children, presenting with back pain, neck pain or other joint pain, an assessment by a spinal expert and a trial of chiropractic care should be made available and assessed before prescribing medication.
References:
Lifschitz & Szajewska. Cow's milk allergy: evidence-based diagnosis and management for the practitioner. Eur J Pediatr (2015) 174:141–150 DOI 10.1007/s00431-014-2422-3.
Dobson D, Lucassen PLBJ, Miller JE, Vlieger AM, Prescott P, Lewith G. Manipulative
therapies for infantile colic. Cochrane Database of Systematic Reviews 2012, Issue 12. Art.
No.: CD004796. DOI: 10.1002/14651858.CD004796.pub2.
Ndetan H, Evans MW, Hawk C, Walker C. Chiropractic or osteopathic manipulation for children in the United States: an analysis of data from the 2007 National Health Interview Survey. J Altern Complement Med. 2012 Apr;18(4):347-53. doi: 10.1089/acm.2011.0268. Epub 2012 Mar 2.
Årets Kiropraktor 2015!
Har av medlemmarna i Legitimerade Kiropraktors Riksorganisation blivit utvald till Årets Kiropraktor.
För att hon genom sina insatser ökat kunskapen om muskuloskeletala besvär hos barn och ungdomar genom sin utbildning och arbete med riktlinjer.
Dr Sue A. Weber BSc, DC, MSc
Chiropractic Paediatrics