Behandling av Barn
Numera finns det inga restriktioner för en Leg. Kiropraktor att behandla barn, men man ska välja en Kiropraktor som har utbildat sig utomlands och vidare i området (Pediatrik). I Sverige, har Sue Weber längst utbildning och mest erfarenhet när det gäller undersökning, diagnostik (vad är problemet) samt behandling av barn. Sue utbildar kiropraktorer internationellt i undersökning, diagnostik och behandling av barn i alla åldrar. Rektorn av den Svenska Kiropraktor skolan har avslöjat att utbildningen i Sverige saknar helt kunskap i undersökning och behandling av barn. Hon avråder Svensk utbildade kiropraktorer starkt från att ta emot barn under 12 år (Bohuslänstidning, 2019). Det kan vara farligt att ta emot patienter när man inte har kompetens att förstå vad problemet handlar om. Samtidigt ska man ha kompetens i hur man behandla barn, det skiljer sig mycket från hur man behandla vuxna.
Målet är att barnet ska träffa en specialist med adekvat kunskap i manuell medicin som kan undersöka, diagnostisera och sätta in lämplig behandling samt rehabilitering i en tidig fas. Genom att ingripa tidigt, kan man lindra lidandet för barnet samt förmedla kunskap om hur de ska hantera sitt problem och förhoppningsvis undvika smärtor som vuxen.
I de andra Nordiska länder är det mycket vanligt att barn söker hjälp för besvär hos kiropraktorer. Dessutom finns det bara kiropraktorer med godkänd utbildning som får praktisera i övriga länder. Det finns ingen risk att en patient hamnar hos en med underkänd utbildning som i Sverige.
Kiropraktisk behandling minskar huvudvärk hos barn
En ny studie visar att barn med återkommande huvudvärk har mindre ofta huvudvärk och mindre besvär med kiropraktisk behandling. Slutsatsen var att behandlingen är ofarlig, kost effektivt och en viktig alternativ för behandling av huvudvärk bland barn. (Lynge et al, 2020)
Även Barn får Ont i Nacken
In children the size of the head is proportionally larger in reference to the body until puberty. Injuries sustained to the head and neck in infancy will affect a different area of the spine than during later childhood. The weight of the head is a strain on the neck. With that said a key message for children is to reduce strain on the neck by avoiding looking down for extended periods of time. We are seeing a rise in the incidence of screen related neck problems in children and adolescents which in Swedish is called "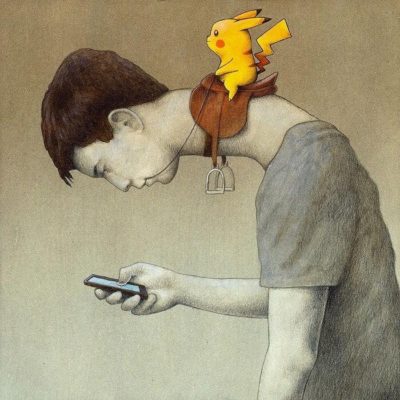 TECH NECK, PAD NACKE
Vad är det? Vad ska ni veta om det?
What is it? What should you know about it?
This refers to the posture of the neck and upper body demonstrated by the majority of people using a digital device. The upper back and shoulder are rolled forward, the head is hanging in front of the body (Han, 2019; Bueno, 2019). The head is a weight which is balanced on top of the neck. In normal biped posture, the head is over the shoulders, the shoulders are over the hips. We are not designed to be sitting for hours on end. This faulty posture puts an enormous strain on the neck, increasing the load with up to 25 kilos. The rolled forward posture of the shoulders decreases lung capacity. Long periods of staring into a device at close range activates only one part of the brain, where interpertation of visual information is processed. The parts of the brain where we think, process information, integrate balance and vision with motion are all understimulated. This is compounded by the effect of sitting still on the metabolic system. Recent research has flagged that extensive screen use by young children negatively effects the developing brain. The brain mass actually shrinks in areas related to language and literary skills,. In older children using screens 7 hours a day, there is evidence of thinning of the cortical structures in the brain with resultat effects on mental health and cognition (Hutton, 2020; Paulus, 2019).
There are exercises specific for activating and improving the negative effects of postural decline due to digital overuse. They target the visual and vestibular systems to improve balance and coordination simultaneously stimulating several different areas of the brain. Tech Neck Correction
Padnacke
The message here is to keep screens at eye height, observe how your children use the different media and help them find a position where the sit up straight and have their head over their shoulders, gaze straight ahead. It may a help to use pillows in the lap to rest the arms on to raise screen height so the neck is not under strain. Check out the picutres on this site under <strong>"ergonomi"</strong>. Another group of children who experience neck pain are those who are avid readers, play instruments and/or have prolonged static activities with their arms stretched out and unsupported. Sitting properly at a desk which is ergonomically adapted for the size of the child is important as well when doing homework. We recommend using the TV for films to reduce static strain on the eyes and the neck. Besides the neck, eyesight in children has been shown to be affected by prolonged periods of time looking at screens. Children are not looking using the eyes to look up and away nearly as much which has resulted in an increased incidence of myopia. The most vulnerable to neck pain are those who have had an injury early on to the head or neck. They tolerate less well when the neck is bent forward for sustained periods of time, over books or a screen. Good ergonomics at home and in school are important, but reducing screen time and increasing physical activity is critical for long-term optimal health of children.
Barn i skolålder har ofta ryggbesvär och många har intensiv smärta som varar länge och påverkar deras dagliga liv negativt. Forskning har visat att besvär i ryggen och nacken ofta börjar redan i ungdomen (Dissing, 2017). Smärtor innan pubertet kopplas till smärtor i vuxen ålder (Joergensen, 2019). Ont i benen är också vanligt hos barn och det kan komma från ryggen, forskning har visat att smärtor i benen ofta uppstår innan barnet får ont i ryggen (Fuglkaer, 2017; Fuglkaer, 2018). Växtvärk är en diagnos som är ospecifik och borde undersökas närmare av en specialist inom manuell medicin t.ex. en kiropraktor utbildad inom pediatrik.
Kiropraktiska Patienter
Vi undersöker och vid behov behandlar vi patienter i alla åldrar, från spädbarn till pensionärer. Man anpassar undersökning, differential diagnos och behandlingstekniken efter patientens ålder och utveckling. Alla mår bra av att kroppen fungerar optimalt.
Med en helhetssyn på hälsa tar vi hänsyn till först och främst hur just din kropp fungerar. Det är inte alltid smärtområdet som är den del av kroppen som är orsak till smärtan. Till exempel ett problem med fotleden kan orsaka felaktig belastning och bidra till ont i ryggen. Ett problem med bäckenets eller höftens funktion kan ge smärta i ett helt normalt fungerande knä eller fot, på grund av den snedbelastning som bäckenstörningen ger upphov till. Genom att titta på hela kroppen kan man hjälpa patienten hitta balans i sitt muskel- o led-system.
Råd och instruktioner om hur man skall bete sig i sin vardag i skolan och i hemmet är en viktig del av behandlingen. Vilket även individuellt anpassade tränings råd, ergonomi i vardagen samt kost och närings råd är. Målet är att finna de olika faktorer som påverkar patienten negativt och korrigera dem samtidigt som patienten får individuellt anpassade övningar och råd så de är delaktig i processen. Behandling är anpassad till utveckling.
Hur gör vi barnens aktiviteter mindre farliga?
Barn och Idrott
Tänk på att när barn växer är skelettet känsligt för skador. Risken för skada är högre i början av säsongen i samband med en kraftig ökning av träning.
Tränings läger med en intensiv ökning i tränings mängd kan överbelasta det muskuloskeletala systemet under en växt spurt. För mycket träning kan skada skelettet som är under utveckling. Smärta under eller efter träning ska tas på allvar och kan vara tecken på en överbelastningsskada som kan behöva behandling samt ändring av träningsform.
Barn som får en skada ska få råd hos oss hur man ska lägga upp träning så skadan avlastas och blir stabil. Man ska söka hjälp hos en kiropraktor som är utbildad i undersökning och behandling av barn.
Studsmatta:
Felaktig användning av studsmattor är ett växande bekymmer för akutmottagningar. Det är viktigt att man tar tid att sätta upp mattan på rätt sätt. Den ska stå på platt mark med gott utrymme. Man ska ha nät runt om studsmattan. Den ska absolut inte stå i närheten av träd, sten eller liknande som man kan ramla på. Helst ska man studsa ensam och fler än 2 åt gången avråds starkt. Olyckor kan vara allvarliga med livslånga konsekvenser. Om barnet landar fel och får ont i ryggen eller nacken, använd kyla i första hand som behandling. Klicka här att hitta råd för behandling med kyla. Många gör sig illa när de kliver av mattan, ta det sakta och hoppa inte ner. Skador som inte är allvarliga, bör behandlas hos oss så fort som möjligt.
Cykling:
Nu när barnet har cyklat ett tag kan det vara lämplig att ge cykeln en genomgång. Kolla bromsarna, luft trycket i däcken och olja kedjan. Om barnen har cyklat mycket, lämna in cyklarna på service. Använd hjälm så klart! Allvarliga skall skador går att undvika.
Hur vet ni att cykeln passar barnen när de har en växt spurt? När barnet sitter på cykeln och har foten längst ner på pedalen, ska barnets knä vara något böjt. Vanligaste är att man måste man höja sadeln för att cykeln ska passa. Man kan även höja styret så att cykeln passar bättre. Välj helst cykelvägar för att undvika trafiken.
Skateboard och Rollerblades:
Tänk på att barnen ska använda en hjälm när de åker. Knä och armbågsskydd kan vara lämpliga också, särskilt om de är nybörjare. Se till att de åker i ett område fritt från trafik och grus. Med mer komplicerad åkning (ramp och rails) är hjälmen extra viktig för att undvika skallskador. Med mindre skadar är kyla lämplig för behandling.
Fotboll:
Tänk på att när barnet växer är skelettet känslig för skador. Risken för skada ökar i början av säsongen med en kraftig ökning av träning. Barn med återkommande skador ska undersökas och behandlas. Stretching innan träning är viktig för barn som har haft en skada.
Preschool Physical Activity Guidelines
The World Health Organization has a goal to implement physical activity in preschool improving motor competency in all children; this is associated with a higher level of physical activity later in childhood and reduces the risk for obesity. This effort is a response to the research showing that sedentary behavior and obesity is the fourth leading cause of death in the world today. Teens today are the first generation in many, many years that is not predicted to live longer that their parents!! As musculoskeletal experts we are part of the team promoting these physical activity guidelines and making information available to our patients.
Acquiring motor skills in infancy and at a minimum in preschool is important for encouraging physical activity throughout childhood and into adulthood. Motor skill training should be sequential and age-appropriate with a focus on performing them equally well from the right and left sides. The recommendation is to incorporate these skills into the preschool environment so all children gain proficiency in these areas. This should be done with games and the setting should be fun.
Motor skills on the floor are the starting point and included in this is getting up and down from the floor. Rolling to both right and left from stomach and back is important and can be made to be a fun exercise. Children having difficulty can be encouraged to start by looking to the right, turning the head to the right and then roll the body to the right. This integrates vision, balance and neck movements. Rolling back and forth from head to tail is also a skill to be mastered and with age, finding balance can be added. Using the concept of crawling in the pattern of an eight, and then crawling in the opposite direction integrates the both hemispheres of the brain.
Lying and rolling (down an incline or on a flat surface)
Crawling and kneeling ( getting up from both right and left legs)
Bear walk ( walking on hands and feet)
Transitional positions (changing from lying to sitting, sitting to standing, bear walk to standing)

Sitting, standing, walking
The next step is to train fundamental gross motor patterns which provide the foundation for complex movement strategies. Again as age and skills advance, training from both the right and left is important. Starting early on to walk to day care or school is a goal for children. Starting the day by being active increases the level of physical activity for the entire day.
• Throwing
• Catching
• Kicking
• Bouncing
• Hopping
• Skipping
• Jumping
• Running
As children grow and develop, play activities can be encouraged which improve gross motor skills. Again, making the active transport to school a game can be a way to incorporate play into a daily active routine.
• Coordination
• Endurance
• Speed
• Strength
• Flexibility
The other behavioral recommendations targeted to reduce childhood obesity are the following:
• Regular meal times
• Reducing sedentary time
• Drinking water instead of other beverages
• Avoiding calorie dense, nutrient poor foods and drinks
• Avoiding grazing between meals
• Eat fruits for snacks
• Getting adequate sleep
• Boosting activity levels
The recommendations for school age children are to be moderately but mostly vigorously active for at least one hour total a day. During moderate to vigorous activity it is difficult to talk. Other activities during the day should include climbing, running, jumping and hopping. Sitting inside during the day should be limited. Screen time should be less than 2 hours.
Recent research supports targeting the school as a modifiable environment for increased physical activity, reaching particularly those who are less active. The strategies employed are active transport to school, physically active teaching methods, activity breaks, active homework and active classroom settings. Organized activities after school should be promoted as well as increasing the amount of physical education classes. This has been promoted in a community in Finland and it is the only place in the world where the trend of obesity has been reversed in all ages. As a parent, there is the possibility to bring these ideas to the child's preschool/school setting.
Let's work together to promote a more active school and work environment and a healthy lifestyle.
Huvudvärk

Barn drabbas av olika typer av problem i olika ålder. Det finns olika anlednignar varför ett barn får huvudvärk. En anledning är att nacken ine fungerar normalt. Ont i nacken och/eller huvudvärk som börjar under uppväxten ska undersökas och behandlas så att problemet inte fortsätter upp i vuxen ålder. Dessutom kan problem med nacken förstarker andra sorts huvudvärk och gör att huvudvärken blir mer intensiv och varar längre.
Läs mer om huvudvärk hos barn.
Ont i Ryggen
Ont i ryggen är ett vanligt symtom på störningar i ledernas funktioner, men även barn kan drabbas av mer komplicerade ryggbesvär som kan behandlas av kiropraktorn. 86% av alla 11-13 åringar har ryggont
One of the groups of children particularly vulnerable for injury to the developing skeleton is the athlete in preadolescence. The skeleton is actually weaker as it has its growth spurt and it is this period when young athletes are often exposed to an increase in training, both with respect to training intensity and duration. The spine as it undergoes growth is not as stable as the adult spine. It is vulnerable to high impact and to over-training, common causes of spinal injury. The injuries sustained are often lifelong with significant debilitating pain in adulthood. The increase prevalence of scoliosis in dancers and gymnasts is coupled to increased hours of high impact in the immature skeleton. The strive to become a winning team has become greater than ensuring good health among our young athletes. Recommendations are to avoid specializing to early. Train one sport per season and vary sports to minimize repetitive strain and to increase neuromotor skills. These recommendations are associated with fewer injuries and more balanced athletes.
Once an injury has been sustained, regardless of whether the child is an athlete or not, age appropriate rehabilitation is critical for a successful outcome. There are few practitioners with skills on this level. As experts in spinal health, we have focused in this area and are experts in the rehabilitation of the child athlete.
Tina, 10 år gammal själv beskriver för journalisten på my newsdesk om hennes jobbiga resan:
"Jag är född 2004 och har alltid varit en glad tjej. Jag fick ont i ryggen och huvudet efter en helg på studsmattan och bowlingkalas i augusti 2010. Vintern innan ramlade jag när jag åkte skridskor och det var första gången jag fick ont i ryggen men det blev bra ganska snabbt. Augusti 2010 var det annorlunda. Jag fick mycket ont vid skulderbladet och kände även besvär i nedre ryggen. Mina fröknar tyckte inte att jag inte kunde röra mig på ett naturligt sätt i skolan. Värken i huvudet och skulderbladet blev mer intensiv, så vi sökte läkare. I november fick jag kraftig yrsel och ännu värre huvudvärk. När jag mådde som sämst hade jag svårt att gå till skolan, blev ljuskänslig och fick klåda i ögonen. Jag kunde inte längre rida och gå på gymnastik som jag tyckte om så mycket.I november åkte mamma och jag till barnsjukhuset akut. Jag blev inlagd och fick gå igenom en mängd undersökningar och fick träffa 7- 8 olika läkare. Alla sa att det inte var något fel på mig. Det tyckte jag var jobbigt! Jag gick på sjukgymnastik och akupunktur, med fick bara mer ont vid skulderbladet. Mamma och en norsk sjukgymnast på sjukhuset tyckte att vi skulle prova en kiropraktor. Pappa tyckte det var en dum idé eftersom man aldrig hör om barn som behandlas av kiropraktorer i Sverige. Till slut fick jag så ont att pappa inte hade något annat val än att släppa iväg mig till en kiropraktor som mamma hittat, hon var specialist på barn. Hon hittade nästan omedelbart problemet och jag har blivit allt bättre och starkare i ryggen. Dessutom har hon hjälpt mig med mina eksem genom att rekommendera mjölkfria produkter. Jag har inte huvudvärk eller yrsel längre. Jag har hela tiden gjort särskilda övningar för att bli starkare och jag idrottar mycket. Som tur är min huvudsport simning och det kan jag göra även om ryggen krånglar. Förutom simning spelar jag fotboll och går på ridskola. Numera finns ingen som vinner över mig i armbrytning i klassen. Jag lever ett normalt liv idag men kan får ibland ont, då åker jag till Sue som är min kiropraktor. Vetskapen om att hon finns och att hon kan hjälpa mig gör mig lugn och trygg."
Scoliosis (Skolios)
A recent study published by the journal, Spinal Deformities, discovered a high prevalence of vitamin D deficiency in adolescents with scoliosis who are meant to undergo spinal surgery.A total of 217 adolescents with either neuromuscular or idiopathic scoliosis were included in this study. All patients were scheduled to undergo either spinal fusion or initial growing rod placement surgery. Prior to the operation, the researchers recorded data regarding gender, age, body mass index, race, scoliosis type, spine surgery procedure and season of the year. Additionally, all individuals had serum blood draws in order to determine vitamin D status.This is what the researchers found:
Approximately 75% of the participants were considered vitamin D deficient (<20 ng/ml; <50 nmol/l).
African Americans were more likely to be vitamin D deficient than Caucasians (p < 0.0002).
Those who were preparing for spinal fusion also experienced a greater risk of deficiency compared to those undergoing an initial growing rod placement (p < 0.03).
Low vitamin D status was most common during winter compared to any other season (p < 0.005).
Those with neuromuscular scoliosis had significantly higher vitamin D levels compared to those with idiopathic scoliosis (p < 0.0002).
The researchers concluded,"Low [25(OH)D] levels are reported in pediatric patients with scoliosis preparing for corrective spinal surgery. Population subsets most at risk for deficiency in this limited study include African American children, those presenting for spinal fusion surgery, and patients admitted in winter season."
Reference:
Mayes, T. et al. Prevalence of Vitamin D Deficiency in Pediatric Patients With Scoliosis Preparing for Spinal Surgery. Spinal Deformities, 2017.
Scoliosis is defined by having abnormal curves in the spine. It can be a curve side to side forming an "S" when both the mid back and low back are involved, or a "C" curve when just the upper or lower spine is involved. Scoliosis is also used when there are excessive curves front to back. A kyphosis describes a strong curve in the mid back while excessive lordosis describes a strong sway back curve in the lower back.
Scoliosis can be functional or structural. A functional curve is a curve that is due to a condition and can be corrected. An example of this is a short leg which causes a tipping of the pelvis and a resultant scoliosis of the spine. A scoliosis from the bottom up.
A structural curve is one due to the way the spine and skeleton develops. There can develop during different time frames
Some curves start inutero when the developing fetus is positioned in a way that allows for uneven development of the cranium and face (plagiocephaly and unilateral microcephaly), and eventually a torticollis. This is called infantile scoliosis and there is an increased risk for hip dysplasia in these infants. This left untreated can result in a scoliosis. Some infants, those in a breech position or facial or brow presentation at birth can have asymmetry between the front and the back of the body. They usually have the head in a strong position of extension (looking at the ceiling), arms back, difficulty lying on the stomach. Besides physical treatment of the joints, ligaments and muscles, it is critical for the parents to learn how to train with the infant. Babies that are asymmetric already inutero will usually develop a favorite side, often disregarding one side. In the breech baby this may present as not having contact with the front of the body, or with the top and bottom half of the body.Being asymmetric in infancy affects the integration of sight and balance with movement interfering with normal development of the core musculature.
The condition left untreated results in asymmetry in the developing child.
When we discuss scoliosis, there are two aspects to consider. One is that scoliosis develops and the other is the scoliosis that progresses. There are different theories as to why some children develop scoliosis; there is not a single cause. There are different theories why a scoliosis becomes aggressive and progresses into a more deforming condition. More to come on this.
What is important in the treatment of scoliosis is evaluation of the curves, optimizing function of the spine and working with exercises to reduce the curves and gain core strength and stability. Each child gets an individual program which is based on how their curve has or is developing. Another important aspect of managing scoliosis is nutritional supplements. Certain nutrients, D vitamin in particular, are critical for the developing spine. There is a higher risk for scoliosis in Scandinavia due to the northerly latitude. Under the section "näring och hälsa" are recommendations for supplementing D vitamin, both how much to take and during which months of the year.
Musculoskeletal Injuries in Children.
Interestingly, there are different groups of children who benefit from the basic core exercises which are fundamental to the rehabilitation program. Children with neurodevelopmental problems and children that are obese commonly lack normal movement strategies. Some children with neurodevelopmental disorders lack activation of the core prior to a movement. This results in movements that lack a smooth and coordinated rhythm. The goal with training is to teach these basic movement strategies so thse children can experience how to access these muscles.For the obese child, guidance is needed to learn normal movement strategies and appropriate training to reduce the strain on the load-bearing joints which can be a source of injury and disability later in adult life.
En del barn med så kallad "växtvärk" i benen har störningar i bäckenets funktion och detta kan vara orsaken till besväret. Brist på D-vitamin har också kopplats till växtvärk hos barn samt brist på Selen.
Man kan även behandla besvär i axlar, armbågar, höftleder, fotleder och knän. Alla kroppens leder kan drabbas av mekaniska störningar. När barnet har besvär bör han/hon undersökas av en kiropraktor. Behandlingsteknikerna är anpassade för barnets ålder och utveckling men är överlag mycket mjuka. Forskning har visat att dessa mjuka tekniker är ofarliga för barn.
Utveckling
Barn har fram till puberteten inte ett fullt utvecklat skelett. Till exempel är inte halsryggens kotor helt utvecklade o därför är nacken inte lika stabil hos barn som hos en vuxen. Detta är anledningen till att barn som spelar fotboll skall undvika att nicka på hårt slagna bollar t.ex. inspark från målvakten eller ett inlägg innan puberteten. Efter puberteten är skelettet fullt utvecklat och fortsätter växa i storlek upp i tonåren.
Ligamentsystemet är även under utveckling under växtperioden. Detta sammantaget innebär att slag eller andra trauman kan få större konsekvenser för barn än vuxna. Nacken är särskilt utsatt eftersom den inte är färdigutvecklad och huvudet väger mer i förhållande till kroppen än hos en vuxen. Om barn/ungdomar slår i huvudet finns det även risk för skador i nacken som inte syns på röntgen. Ofta uppstår mekaniska störningar eller låsningar i nacken. Under västspurten är skelettet och framförallt kotorna skörare därför bör träning anpassas så skador inte uppstår.
Forskning som vi har publicerat visade att svenska barn i mellanstadiet med ont i nacken och/eller huvudvärk hade mekaniska störningar/låsningar i nackens kotor.
Barn och idrott
En idrottare är allt från barn som lär sig en sport, ungdomar som tränar, vuxna som tävlar till vuxna och äldre som håller sig igång. Som ung är det viktig att träningen är anpassad efter ålder, detta för att minimera risken för skada. Björn är engagerad som tränare och kiropraktor för barn från sex åringar och uppåt i ålder i båda hockey och fotboll och har utbildning som fokuserar på förebyggande skador och ålders anpassade träning. Senaste forsking från Danmark visar tydligt att barn klara sig bättre från allvarliga idrottsskador genom att inte specialisera sig för tidigt. Helst ska man spelar olika sport ändå upp i tonåring. Läs mer om idrottare.
Hur gör vi barnens aktiviteter mindre farliga?
Studsmatta:
Felaktig användning av studsmattor är ett växande bekymmer för akutmottagningar. Det är viktigt att man tar tid att sätta upp mattan på rätt sätt. Den ska stå på platt mark med gott utrymme. Man ska ha nät runt om studsmattan. Den ska absolut inte stå i närheten av träd, sten eller liknande som man kan ramla på. Helst ska man studsa ensam och fler än 2 åt gången avråds starkt. Olyckor kan vara allvarliga med livslånga konsekvenser. Om barnet landar fel och får ont i ryggen eller nacken, änvänder kyla i första hand som behandling. Klicka här att hitta råd för behandling med kyla. Skador som inte är allvarliga, bör behandlas hos oss så fort som möjligt.
Cykling:
Nu är det dags att ta fram cyklarna och ge dem en genomgång. Kolla bromsarna, luft trycket i däcken och olja kedjan. Om barnen har cyklat mycket, lämna in cyklarna på service. Det kan ta ett tag innan gruset sopas bort, så uppmuntra barnen att cykla försiktigt och undvika snabba svängar eller inbromsningar. Använd hjälm så klart! Allvarliga skall skador går att undvika.
Hur vet ni att cykeln passar barnen efter vintern? När barnet sitter på cykeln och har foten längst ner på pedalen, ska barnets knä vara något böjt. Vanligaste är att man måste man höja sadeln för att cykeln ska passa. Man kan även höja styret så att cykeln passar bättre.
Skateboard och Rollerblades:
Tänk på att barnen ska använda en hjälm när de åker. Knä och armbågsskydd kan vara lämpliga också, särskilt om de är nybörjare. Se till att de åker i ett område fritt från trafik och grus. Med mer komplicerad åkning (ramp och rails) är hjälmen extra viktig för att undvika skallskador. Om barnen skadar sig är kyla lämplig för behandling. Klicka här att hitta råd för behandling med kyla.
Fotboll:
Många har spelat fotboll inomhus under vintern och spelar nu på uteplan. En del får ont i underbenen när de byter underlag eller skor. På konstgräsplan kan det vara tecken på att för mycket gummi har tagits bort vid snöröjning. Barn med återkommande skador ska undersökas och behandlas.
Below are summaries of the research Sue completed looking at children with neckpain and headaches.
Headache and/or Neck Pain in Preadolescents: Provoking factors
Trauma and Pain in the Child: Reporting of the parent and the child
Headache and/or Neck Pain in Preadolescents: Correlation between pain scale ratings and disability in activities of daily living
Läs om rekommendationer för att undvika D-vitamin brist bland barn och ungdomar under vinterhalvåret.
From September through April D-vitamin needs to be supplemented due to the northern latitude and lack of exposure to the sun. Vitamin D is most well know for its role with calcium for skeletal health, building strong bones! Children with a low vitamin D present with a higher incidence of fractures from normal activities.
Plexus Träning
Integration av sensorisk information till hjärnan och motorisk träning av den skadade sidan
Vibration stimulerar en särskilt bana i nervsystemet som gör att hjärnan bättre kopplar signaler från det berörda området. Massage på spända muskler runt omkring axeln och skulderbladen hjälper armen röra sig friare.
Träning som fokuserar på hur man aktiverar CORE muskler, särskilt i bålen, är viktigt för balans och stabilitet. Instruktioner och bilder finns på hemsidan www.kirotaby.se. Klicka på "REHAB", scrolla ner till ländryggsstabilitet 1. Under grund position stående hittar man hur man aktiverar CORE muskulaturen. Jobba gärna att hitta spänning i magen "SSSHHH" och sedan vid ett separat tillfälle hur man aktiverar muskulaturen för att få ner axlarna.
Fortfarande på "REHAB" sidan kan man scrolla ner och hitta "Axlar armbågar". Där hittar man gummibands övningar för axlarna. Målet är att lära sig hur man tränar axeln för sig och inte hela sidan med axel/skulderblad som en enhet. Skulderbladen rör sig förstås men axelns rörelse är framför allt större än skulderbladet, för varje grad som skulderbladet rör sig skall axel/arm röra sig 2 grader.
Ett genomgående tema för barn under 3 är att de ska göra saker lika mycket med hö som vä sida. T.ex. ska ta i lika mycket med hö som vä. Även sparka boll med hö samt vä ben. Barnet ska resa sig från både vä ben och hö ben. Barnet ska gärna krypa.
Vart efter att barnet blir äldre försöker ni introducera aktiviteter där man korsar kroppen. Klappa händerna, knäna i kors. Dansa med musik kan vara lockande och lätt att hitta på kropps rörelser. Barnet kommer också klarar av fler olika övningar på sidan i programmet ländryggs stabilitet 1. Cylinder övningar blir så småningom lämpliga när barnet blir äldre. Flexibar övningar finns också på hemsidan.
Ergonomi för barn som tittar på olika skärmar, har läxor osv. nacken belastas när huvudet tippar framåt, så ni vill hjälpa barnen hittar ett bra sätt att sitta i olika situationer (kudde i famnen för att vila armbågarna på). Barnen ska inte ha för tunga ryggsäckar eller annat de bär på.
---
Referenser:
Hutton J, Dudley J, Horowitz-Kraus T, et al. 2020. Associations Between Screen-Based Media Use and Brain White Matter Integrity in Preschool-Aged Children. JAMA Pediatrics, 174(1).
Paulus M, Squeglia L, & Tapert S. 2019. Screen Media Activity and Brain Structure in Youth: Evidence for Diverse Structural Correlation Networks from the ABCD Study. Neuroimage, 185, p.140-153.
Han H, Lee S, & Shin G. 2019. Naturalistic data collection of head posture during smartphone use. Ergonomics, 62(3) p. 444-448.
Bueno G, Garcia L, Bertolini, S, Lucerna T. 2019. The Head Down Generation: Musculoskeletal Symptoms and the Use of Smartphones Among Young University Students. Telemedicine and E-Health, 25(11).
Joergensen AC, Hestbaek L, Andersen PK, Nybo Andersen AM. 2019. Epidemiology of spinal pain in children: a study within the Danish National Birth Cohort. Eur J Pediatr.;178(5):695-706. doi: 10.1007/s00431-019-03326-7.
Dissing K, Hestbæk L, Hartvigsen J, Williams C, Kamper S, Boyle E, Wedderkopp N. 2017.Spinal pain in Danish school children – how often and how long? The CHAMPS Study-DK. BMC Musculoskelet Disord.;18(1):67. doi: 10.1186/s12891-017-1424-5.
Fuglkjær S, Hartvigsen J, Wedderkopp N, Boyle E, Jespersen E, Junge T, Larsen LR9, Hestbæk L. 2017. Musculoskeletal extremity pain in Danish school children – how often and for how long? The CHAMPS study-DK. BMC Musculoskelet Disord.25;18(1):492. doi: 10.1186/s12891-017-1859-8.
Fuglkjær S, Vach W, Hartvigsen J, Wedderkopp N, Junge T, Hestbæk L. 2018. Does lower extremity pain precede spinal pain? A longitudinal study. Eur J Pediatr.;177(12):1803-1810. doi: 10.1007/s00431-018-3235-6.

Lifschitz & Szajewska. Cow's milk allergy: evidence-based diagnosis and management for the practitioner. Eur J Pediatr (2015) 174:141–150 DOI 10.1007/s00431-014-2422-3.

Dobson D, Lucassen PLBJ, Miller JE, Vlieger AM, Prescott P, Lewith G. Manipulative
therapies for infantile colic. Cochrane Database of Systematic Reviews 2012, Issue 12. Art.
No.: CD004796. DOI: 10.1002/14651858.CD004796.pub2.

Ndetan H, Evans MW, Hawk C, Walker C. Chiropractic or osteopathic manipulation for children in the United States: an analysis of data from the 2007 National Health Interview Survey. J Altern Complement Med. 2012 Apr;18(4):347-53. doi: 10.1089/acm.2011.0268. Epub 2012 Mar 2.

Alcantara J, Ohm J, and Kunz D. 2009. The safety and effectiveness of pediatric chiropractic: a survey of chiropractors and patients in a based research network. Explore 5 (5);290-295.
Auvinen J, Tammelin T, Taimela S, Zitting P, Karppinen J. (2007). Neck and shoulder pains in relation to physical activity and sedentary activities in adolescence. Spine; 32(9)1038-44.
Brattberg G. (2004). Do pain problems in young school children persist into early adulthood? A 13 year follow-up. European journal of Pain; 8:187-99.
Carlton P, Johnson I, and Cunliffe C. 2009. Factors influencing parents' decision to choose chiropractic care for their children in the UK. Clinical Chiropractic;12:11-22.
Feldman D, Shrier I, Rossignol M, Abenhaim L. (2002). Risk Factors for the development of neck and upper limb pain in adolescents. Spine;27(5)523-8.
Ferrance R, Miller J. (2010). Chiropractic diagnosis and management of non-musculoskeletal conditions in children and adolescents. Chiropractic & Osteopathy;18:14.Doi:10.1186/1746-1340-18-14.
Kidd R., Nelson R. (1993). Musculoskeletal dysfunction of the neck in migraine and tension headache. Headache:33:566-9.
Hakala P, Rimpelä A, Salminen J, Virtanen R, Rimpelä S (2002). Back, neck and shoulder pain in Finnish adolescents: national cross sectional surveys. BMJ; 325:743-5.
Hawk C, Schneider M, Ferrance R, Hewitt E, Tanis L, et al. (2009). Best practices recommendations for chiropractic care infants, children and adolescents:Results of a consensus process. JMPT.32(8)639-47.
Hestbaek l, Jørgensen A, Hartvigsen J. A description of children and adolescents in Danish chiropractic practice: Results from a nationwide survey. JMPT;32(8)607-15.
Hestbaek L, Stochkendahl MJ. (2010). The evidence base for chiropractic treatment of musculoskeletal conditions in children and adolescents: The emperor's new suit? Chiropractic & Osteopathy;18:15.Doi:10.1186/1746-1340-18-15.
Laimi K, Vahlberg T, Salminen J, Metsähonkala L, Mikkelsson M, Anttila P, Aromaa M, Sillanpää M. (2006). Does neck pain determine the outcome of adolescent headache? Cephalalgia; 27:244–253.
Martin B. (2005). Paediatric cervical spine injuries. Injury, International.Journal of Care; 36:14-20.
Miller J.E, and Benfield K. 2008. Adverse effects of spinal manipulative therapy in children younger than 3 years: a retrospective study in a chiropractic teaching clinic. Journal of Manipulative and Physiological Therapeutics;31(6)419-423.
Murphy S, Buckle P, Stubbs D. (2004). Classroom posture and self-reported back and neck pain in schoolchildren. Applied Ergonomics; 35(2)113-120.
Sjaastad O, Fredriksen T, Petersen H, Bakketeig L. (2003). Features indicative of cervical abnormality. Functional Neurology; 18(4):195-203.
Weber Hellstenius S. (2009). Recurrent neck pain and Headaches in pre-adolescents associated with mechanical dysfunction of the cervical spine: A cross-sectional observational study with 131 students. JMPT;32(8)625-34.
Weber S, Miller J. (2008). Pharmceutical treatment for migraine prevention in children: Is there evidence to support its safety and efficacy? In: Conference and Research Symposium in Chiropractic Pediatrics, 18-20 April Austrailia. ICA Council on Chiropractic Pediatrics, 54.
Gotlib A, and Rupert R. 2008. Chiropractic manipulation in pediatric health conditions – an updated systematic review. Chiropractic and Osteopathy, 16 (11). Available from: http://www.chiroandosteo.com/content/16/1/11 [Accessed 16 September 2008].
Qamar S, Akbani S, Shamim S, Khan G. 2011.Vitamin D levels in children with growing pains. J Coll Physicians Surg Pak.;21(5):284-7. doi: 05.2011/JCPSP.284287.